Need any installation or repair?
Contact Us
If you need any of our services contact us using the form and we will be sure to get back to you.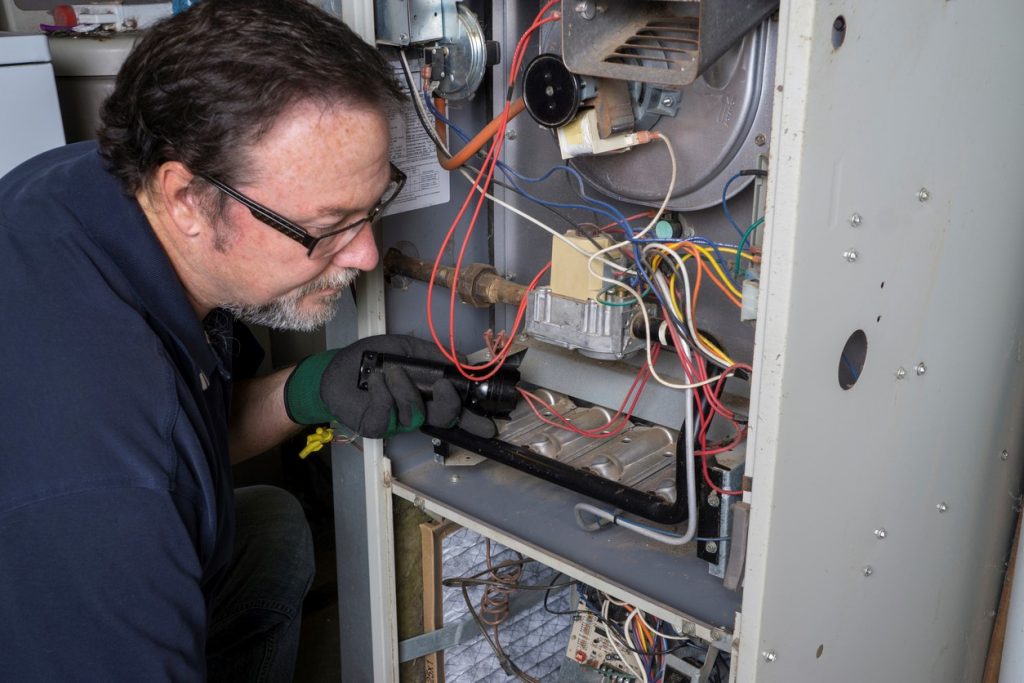 Furnace Repair and Service
Furnace & AC Solutions provide the affordable and reliable repairing and maintenance service of a furnace. We provide our services in Toronto, Mississauga, Brampton, Oakville including  GTA area.  Contact us anytime, 24 hours a day, 365 days a year, for prompt, conscientious, skilled service for furnace repair in Greater Toronto Region.
Furnace Repair Service in the Greater Toronto Region
Our goal is to provide the quality service to our customers. Our team of technicians follows proper procedures to repair and maintain furnace and ensure that all pieces of equipment are clean, properly working with full a capacity. Furnace AC solutions help you to reduce the overall monthly heating bill. 
In the Greater Toronto Region, we provide 24/7 emergency services to our valuable customers. Contact us today for further help and questions. We also provide other services such as air conditioner repair and duct cleaning services.
Advantages From Furnace Maintenance And Repair
When potential problems are identified during regular service, further damage is prevented.
Annual inspection of the heat exchanger is an important safety measure.
Clean, properly-adjusted equipment requires less fuel to generate more heat, conserving energy, reducing operating costs, and increasing comfort.
Conscientious troubleshooting in the fall allows plenty of time to replace any faulty parts, and prepare for the winter workload.
A system that is operating in optimum condition resists wear and tear and will last longer.
By verifying the functionality of the thermostat, energy waste and unnecessarily high running costs are prevented.
Cleaning blowers and removing dust buildup safeguards against overheating, possible cracks in the heat exchanger, and risk of carbon monoxide and a broken furnace in cold winter night.
Faulty electrical connections are easily corrected, but if neglected, may present a fire hazard.
Indoor Air Quality is enhanced by clean, properly operating HVAC systems.
For newer equipment, annual professional furnace service and maintenance is often a requirement of warranty coverage.
Regular filter changes are absolutely essential to the performance and longevity of your heating equipment.
How do furnace repair services work?
There are a few stages of furnace repair :
Step 1: Phone call consultation
One of our certified technicians will give you a phone call and ask about the issue. They will most likely ask you for the model number on the furnace.
Step 2: Initial inspection and meeting
Our furnace repair will visit your location and inspect your furnace. They will probably do a reset depending on the issue.
Step 3: Quotation
The furnace repair technician will give you a quote on how much will it cost to fix the furnace. the price depends based on the type of issue and the types of equipment and the parts and repairs necessary.
Step 4: Job begins
Once you have agreed to the quotation we process you into our system and assemble the resources and tools. Some jobs can be done by the technician itself whereas some jobs require us to call for more reps.
Step 5: Parts and tools assembled
Depending on how big the job is, we may need certain tools and parts
Step 6: Repairs
Depending on the issue we begin the repairs. If its a furnace replacement or install our team will begin it.
Step 7: Test and Monitor
Once we finished repairing or installing your furnace, we would do a 360 checkup.
Step 8: Clean up
We will make sure that the facility is cleaned, and there is no debris optional.
Step 9: Guarantee and additional offerings
Now that the technicians are done, we will provide you additional offers and services that might be useful to you.